One of the biggest challenges for marketplace style e-commerce sites is shipping. With the wide variety of marketplaces out there, there's no "one size fits all" shipping solution, which is why we initially created MarketShip. Our goal was to provide marketplaces with a shipping solution that could be custom tailored to their unique requirements, and while we succeeded in some areas we struck out in others. We've received a lot of feedback from our awesome users on how we can improve, and we've heard it loud and clear. With that being said we are very excited to announce the release of MarketShip 2.0!
With this new release, our hope is to address some of the pain points in v1, as well as add a few cool new features! The highlights include:
WC Lovers – WCFM Marketplace Support – One of the most common questions we get is if/when MarketShip will be compatible with WCFM Marketplace. Well, we can finally say that day is today! Marketship 2.0 is now compatible with not just WC Lover's Front End Manager, but also with WCFM Marketplace!
Per Product Shipping – In MarketShip v1 vendors had the ability to assign a different shipping method for each product. While this could be super helpful for some marketplaces, for others this caused a lot of confusion. Sometimes vendors would inadvertently be using multiple shipping methods across their product lines, which could potentially lead to messages stating certain products could not be shipped. To remedy this, we've added in the ability for the marketplace admin to totally disable per-product shipping.
Disconnecting Shipping Rates from Shipping Label Creation – A big part of MarketShip is allowing vendors to purchase and print shipping labels directly from the vendor dashboard. But, some users expressed some frustration in not needing the actual shipping rate calculations for vendors, only the ability for them to create shipping labels. Many of these marketplaces already had a system in place for vendors to setup their shipping charges, but they didn't have the ability to create the labels. Now, marketplace admins can enable/disable both features independently!
Admin Shippo Connection for Rate Calculation – If a vendor wanted to display live shipping rates in MarketShip v1, they needed to create a Shippo account and connect it to the marketplace site. With Marketship 2.0, that is no longer required! Instead, the marketplace admin can create their own Shippo account and use that for rate calculations. This means that your vendors will only need to connect a Shippo account to purchase shipping labels.
Customer Selected Shipping – In the original Marketship, vendors would need to check the receipt to determine which shipping service a customer selected. Now, when a vendor goes to print a label, the customer selected shipping service will be selected by default, and if the vendor changes it, a notice will appear.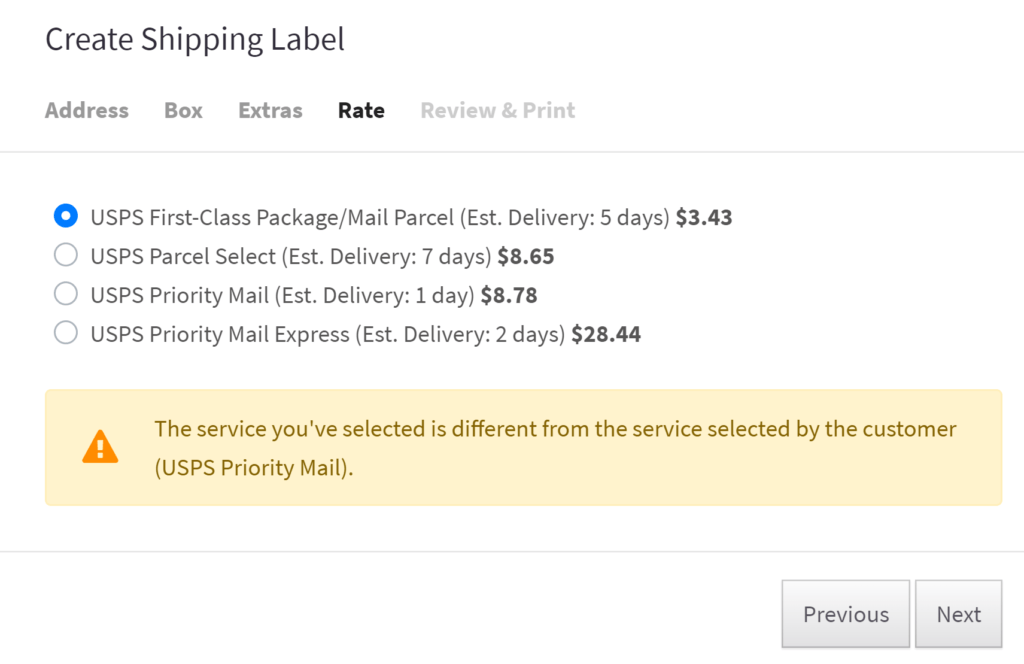 Label Printing – The process to print a shipping label received a few tweaks, which we feel makes it more intuitive, and flows much better. We removed some unnecessary features/steps, as well as improved the whole UI.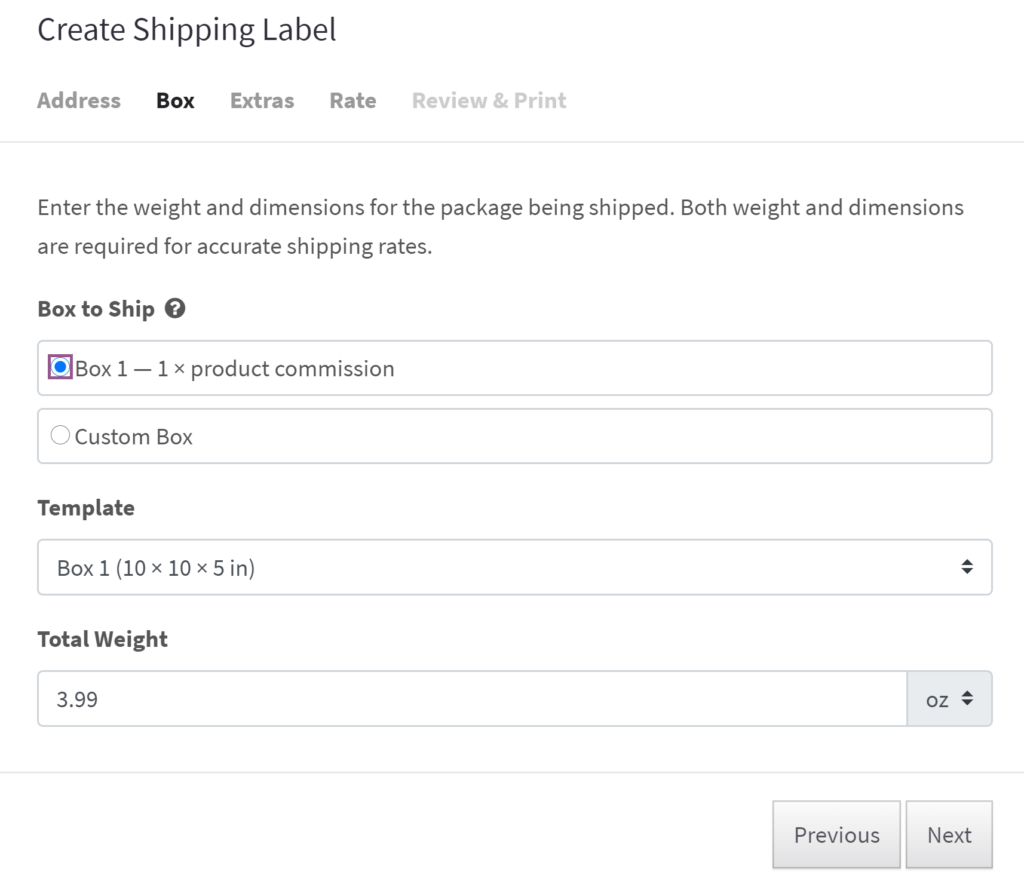 Flat Rate Shipping – The flat rate product shipping built into MarketShip has always been a popular alternative to using the "Live Rates," but having it's settings buried in the product pages was not the most intuitive. Now, we've moved all that off the product page, and given it the dedicated space it deserves! This allows for a much better user experience for your vendors, and a much more intuitive setup process.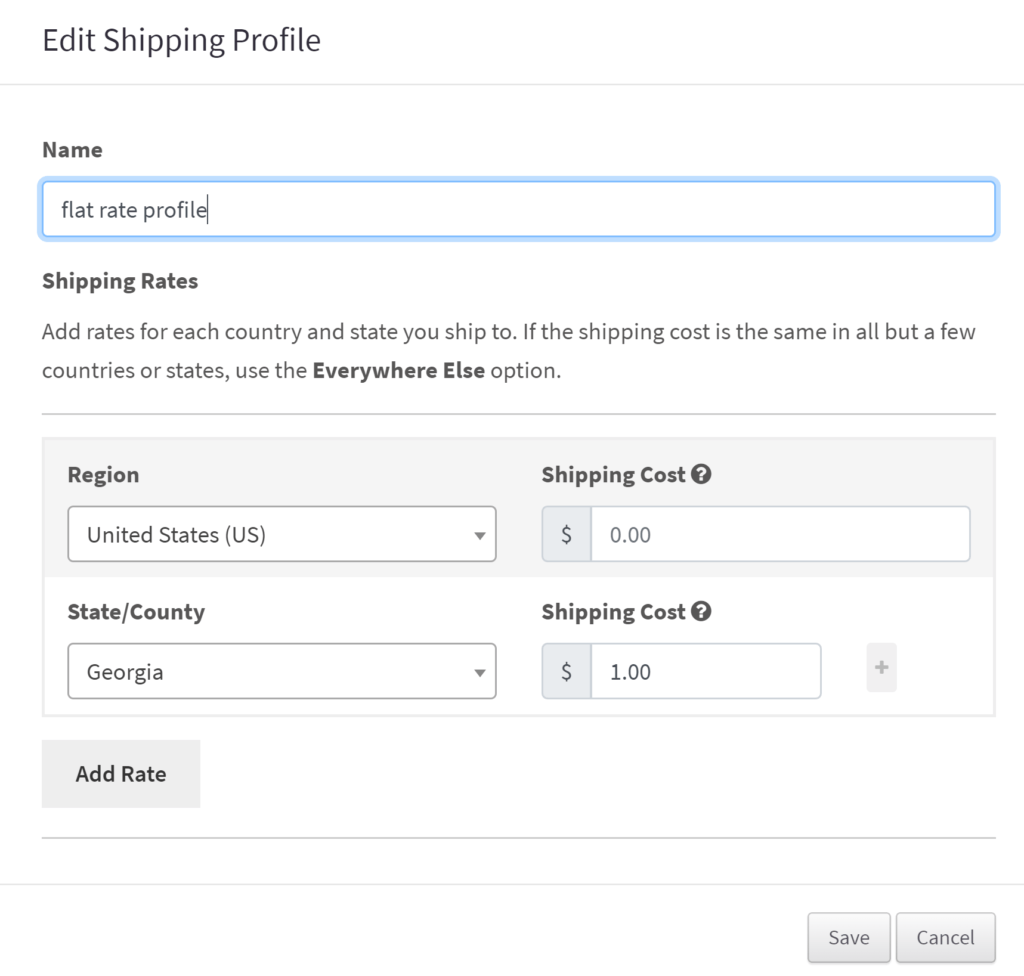 We've also added the ability to set flat shipping rates for entire continents in addition to countries and states.
There is a lot more to MarketShip 2.0 than just these items, and for a full breakdown on what has been added and updated, you can see the full changelog, as well as purchase Marketship here.