NEW! Table Rate Shipping is now compatible with Dokan.
Description
As your WC Vendors or Dokan marketplace grows, it is important to be able to accommodate the many different shipping scenarios your vendors may face. Our Table Rate Shipping plugin enables you to do just that!
This plugin allows vendors to set shipping rates based on the subtotal, weight, or number of items a customer has in their cart. With flexibility built in, it also enables vendors to charge different rates based on the country of the buyer. Should a vendor not wish to ship to certain countries, they can do that as well!
As the marketplace owner, you are able to easily view the shipping settings for each of your vendors and make changes should they need help! You can control allowed countries using the standard WooCommerce setting.  A "Default Tables" function is also included, allowing you to create a set of default tables for your vendors, and they can choose to use them, edit them or totally remove them!
If you have been searching for a flexible shipping solution for your WC Vendors or Dokan marketplace, this is it!
Features
Frontend table editing
Vendors can create and edit shipping rate tables from the frontend vendor dashboard. Each table applies to a specific set of shipping destinations.
Multiple calculation methods
Vendors can set shipping rates based on the subtotal, weight, or number of their items in the user's cart. This setting can be changed for each individual shipping table.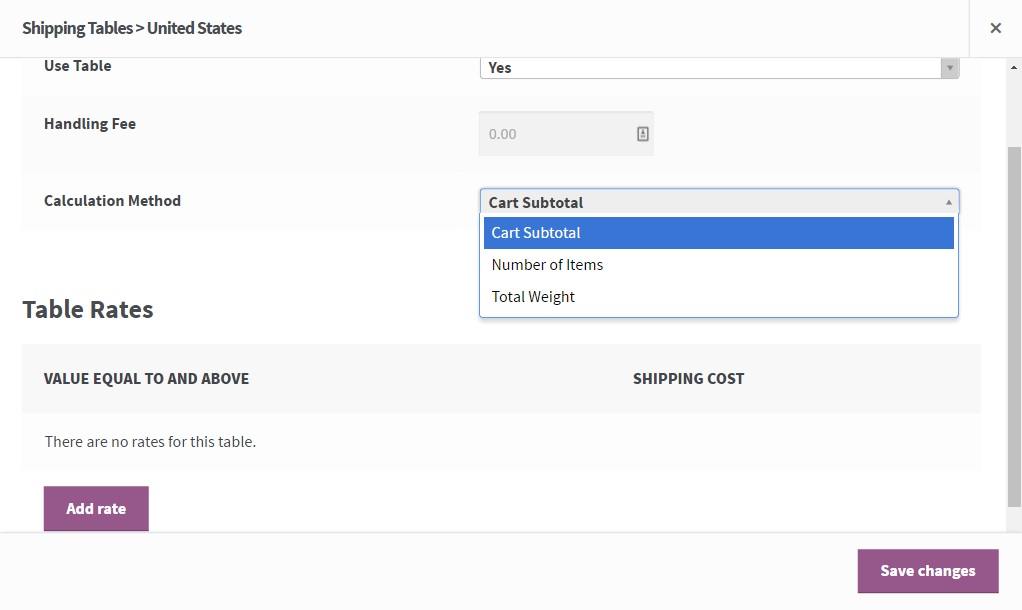 Flexible rate structure
Vendors can add an unlimited number of pricing tiers for each shipping table, giving them total control over their shipping charges.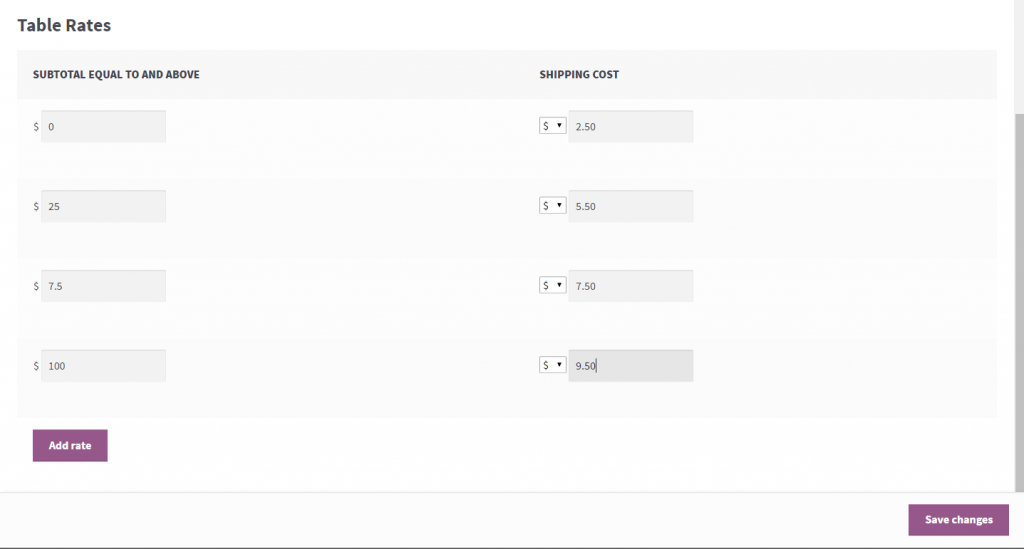 Edit vendor shipping tables
Easily view and edit each vendor's shipping tables to assist with setup or help debug issues.
Default tables
Create a set of default shipping tables that vendors can choose to keep, edit, or delete.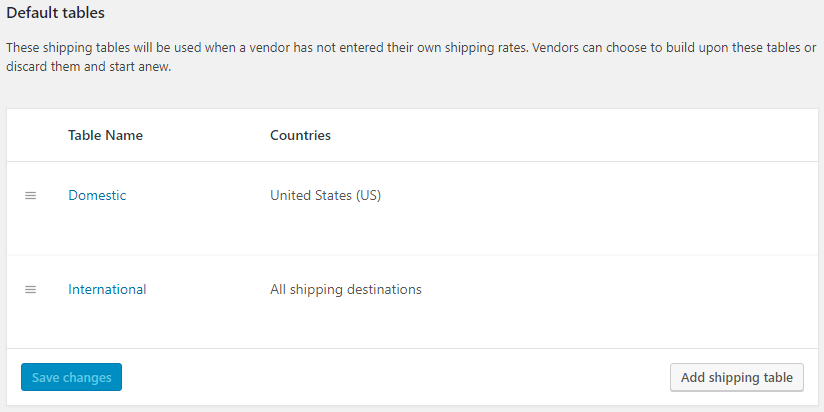 Method title display
Toggle the display of the shipping method title to optimize the appearance of your cart and checkout pages.
Front end rate display
Optionally display product shipping rates in a 'Shipping Rates' tab.  When enabled, customers can select the country the item will be shipped to, and the applicable vendor tables will be displayed.  If the item does not ship to the selected country, a message alerting the customer will appear.
Q&A
Can vendors have their own tables?
Yes! Each of your vendors can create their own tables.
Does every vendor have to use the same shipping calculation method (item count, weight, sub-total)?
No. Each vendor can use whichever method they feel fits their products best.
Can vendors setup free shipping?
Absolutely! Vendors can easily set free shipping for their products.
What if a vendor does not setup their shipping table(s)?
As the shop admin, you can setup a default set of shipping tables for vendors who have not setup their own tables.
Is this plugin compatible with Dokan?
Yes! Starting with version 1.4, Table Rate Shipping is fully compatible with Dokan.
Reviews
You must log in to submit a review.
You may also like...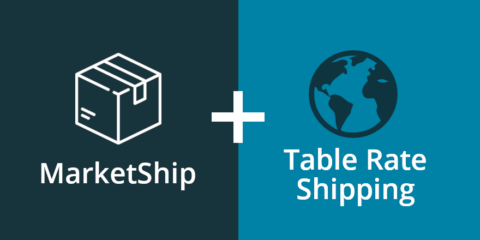 $74.99
$52.49
The Pro Shipping Pass gives you access to both MarketShip and Table Rate Shipping, allowing you to provide the most robust shipping solution available for WC Vendors Pro users.