Description
MarketShip is the most robust shipping solution available for your Dokan or WC Vendors marketplace.  Leveraging the Shippo API, MarketShip enables your vendors to provide customers with real time shipping quotes, as well as purchase and print shipping labels directly from their vendor dashboard.  As a result, your vendors are able to more efficiently run their business, and your customers are not overcharged for shipping!
Features
Real Time Shipping Rate Calculation
By creating a free Shippo account, your vendors can provide their customers with real time shipping quotes from any of Shippo's carrier partners, including USPS, FedEx, and UPS.  Vendors have full control over the carriers they ship with and can even connect their own carrier accounts if desired.
To ensure the most accurate shipping rates, MarketShip will automatically "pack" the shipment into pre-selected boxes.  Vendor can choose from carrier provided boxes or create their own boxes.  By default items will be packed together, but vendors can choose to have their items packed individually if appropriate.
Purchase and Print Shipping Labels
After connecting their Shippo account, vendors are able to purchase and print shipping labels directly from their vendor dashboard!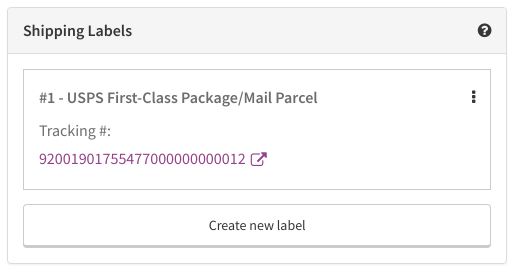 When a vendor prints a label, the tracking number displays on the order screen, and the tracking number is included when the order is marked as "Completed."

Vendors also have the ability to reprint a label or request a refund.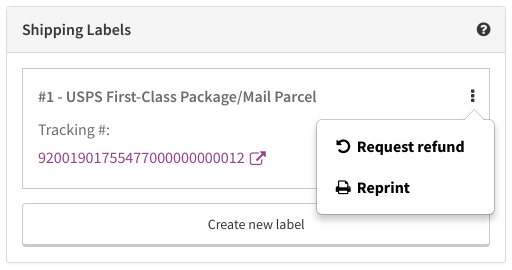 All billing goes directly to the vendor's Shippo account, so there is no cost to you whatsoever.
Flat Rate and Free Shipping
If your vendors prefer, flat rate and free shipping options are available.  Vendors can enable or disable shipping methods in their vendor dashboard and choose a different shipping method for each of their products.

Enable/Disable Different Shipping Methods
Within the Marketship admin settings, you have the ability to enable and disable the available shipping methods.

NEW!

  WCFM – WooCommerce Frontend Manager Integration

MarketShip is fully compatible with WCFM – WooCommerce Frontend Manager and integrates cleanly into the WCFM dashboard.
Table Rate Shipping Compatible
If your marketplace is running Table Rate Shipping, Marketship integrates seamlessly with it!  Table Rate Shipping will simply appear as a shipping option for your vendors.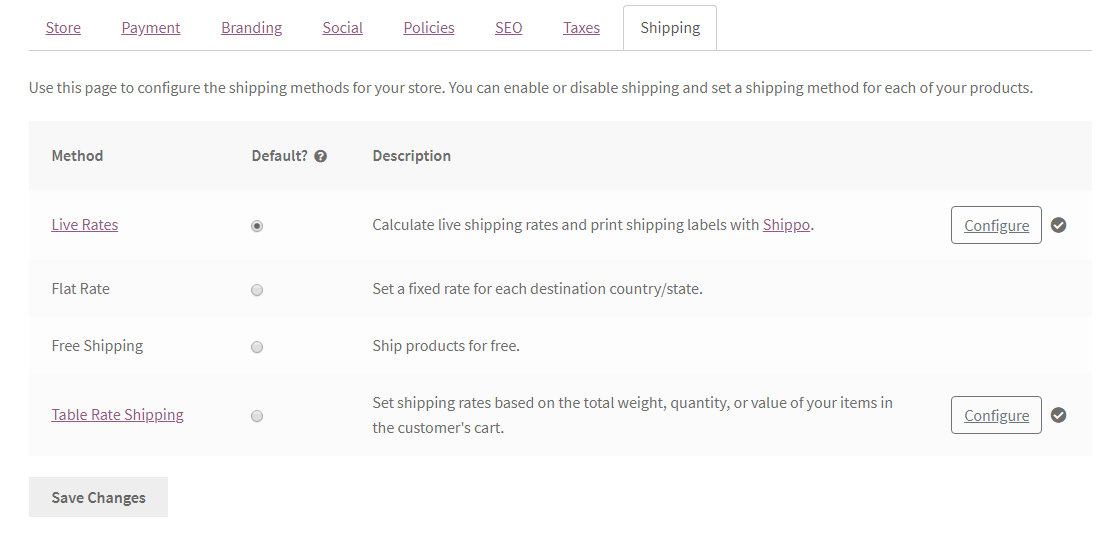 Dokan Pro Integration
Upon activation of MarketShip and Dokan Pro, your vendors' shipping settings will not change!  MarketShip will respect their current settings while providing the option to utilize the MarketShip shipping methods if desired.
Q&A
What is the cost of Shippo?
Shippo's Pay as You Go plan is free with an additional cost of $0.05 per label printed.  Plans with no per label fee are available for vendors with higher shipping volumes.
For more information, please consult Shippo's pricing page.
Do I need a Shippo account?
No.  Vendors will connect their own Shippo accounts in order to utilize the live rates and/or label printing features.
Reviews
You must log in to submit a review.
Running WC Vendors? For just a few dollars more, you can step up to our Pro Shipping Bundle!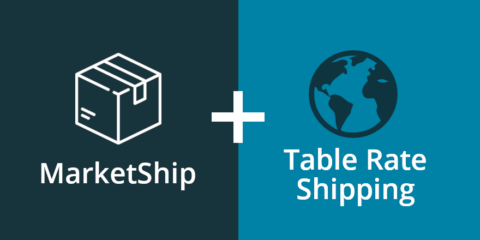 $74.99
$52.49
The Pro Shipping Pass gives you access to both MarketShip and Table Rate Shipping, allowing you to provide the most robust shipping solution available for WC Vendors Pro users.