The Plugin Pros is made up of a developer with many years of experience building WooCommerce and WordPress plugins and a PMI certified Project Management Professional. With these skills, TPP is able to provide cutting edge solutions for WooCommerce based marketplaces, both through our plugins and custom development projects.
Brett is a full stack WordPress developer from Long Island, NY. He has over a decade of experience with WordPress, and more than 6 years of experience with marketplace platforms like WC Vendors. Brett is the author of several plugins including Simple Sales Tax and all of the plugins you see on this website.

As part of the Plugin Pros team, Brett leverages his skills and experience to build high quality software solutions for marketplaces built with WC Vendors, Dokan, EDD Frontend Submissions, and more.

When he's not writing code, Brett enjoys reading, listening to music, and drinking coffee. You can learn more about him on LinkedIn.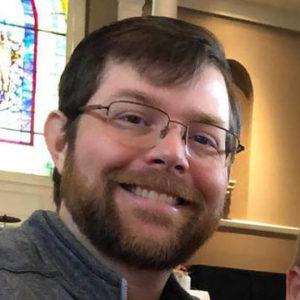 Chris Wade
In 2012 Chris launched his first online store, and soon after, morphed the site into an online marketplace. During that transformation, he teamed up with Brett to extend many of the sites core functions, and that collaboration was the genesis for the first plugins TPP offered for sale.

Having owned and operated an online marketplace for years, Chris understands many of the issues facing marketplace owners, as well as their vendors, and this experience helps to ensure TPP offerings solve real problems for today's marketplaces. Beyond that, Chris has spent close to 20 years in the real estate industry, with much of that time being focused on the input and distribution of real estate data.

In 2018 Chris was awarded the Project Management Professional (PMP) certification, which requires a minimum of 4,500 hours leading and directing projects, as well as completing an educational and testing requirement. Leveraging this knowledge, Chris is able to help TPP customers focus in on issues they may be having, and then work with Brett to come up with meaningful, efficient solutions.