With Payouts 1.4, we've made a few admin tweaks that we think will make marketplace admin's life a little easier.  We are very excited about these updates, and think our customers will be very excited about them as well!
To start with, we've changed the way payout status's are displayed.  We ditched the status icons for a more intuitive status bar.  Hovering over each bar will give you a more detailed view of the payouts progress: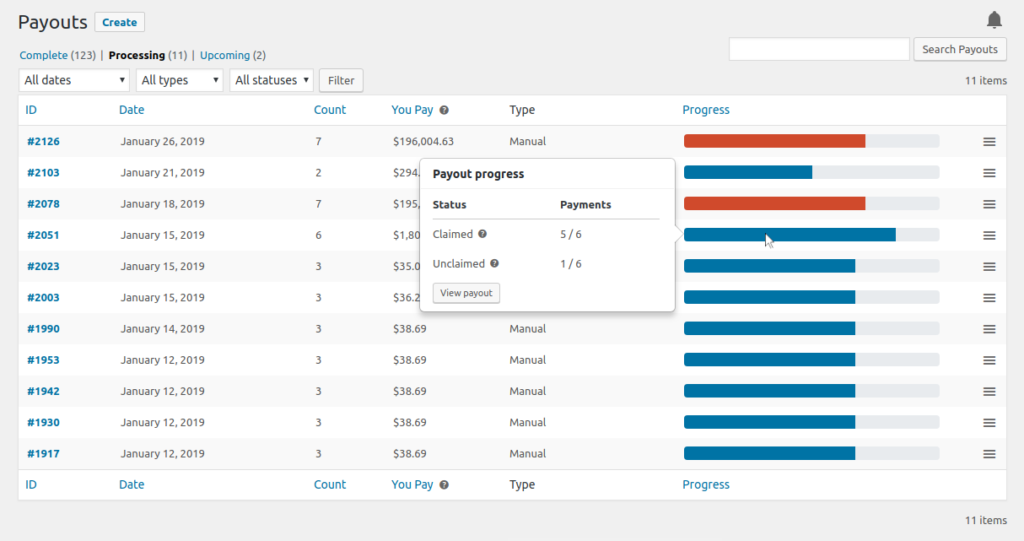 If the payout needs an admin's attention, the bar color will indicate an issue.
We've also removed the status update dropdown, since it would quickly overwhelm the screen, and in it's place, added an indicator bell, which will alert anytime something needs an admin's attention.
By clicking on the bell, a notification viewer will appear, showing the payouts with issues, and a description of the issue: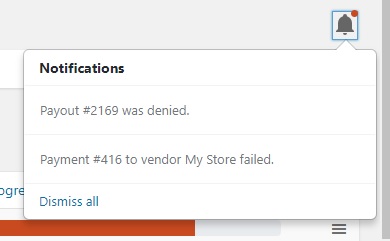 And finally, we tweaked the admin details view for a payout.  We've made the payment breakdown more clear, with a "You Pay" total, which indicates the actual amount of money that will be deducted from your PayPal account for each payout.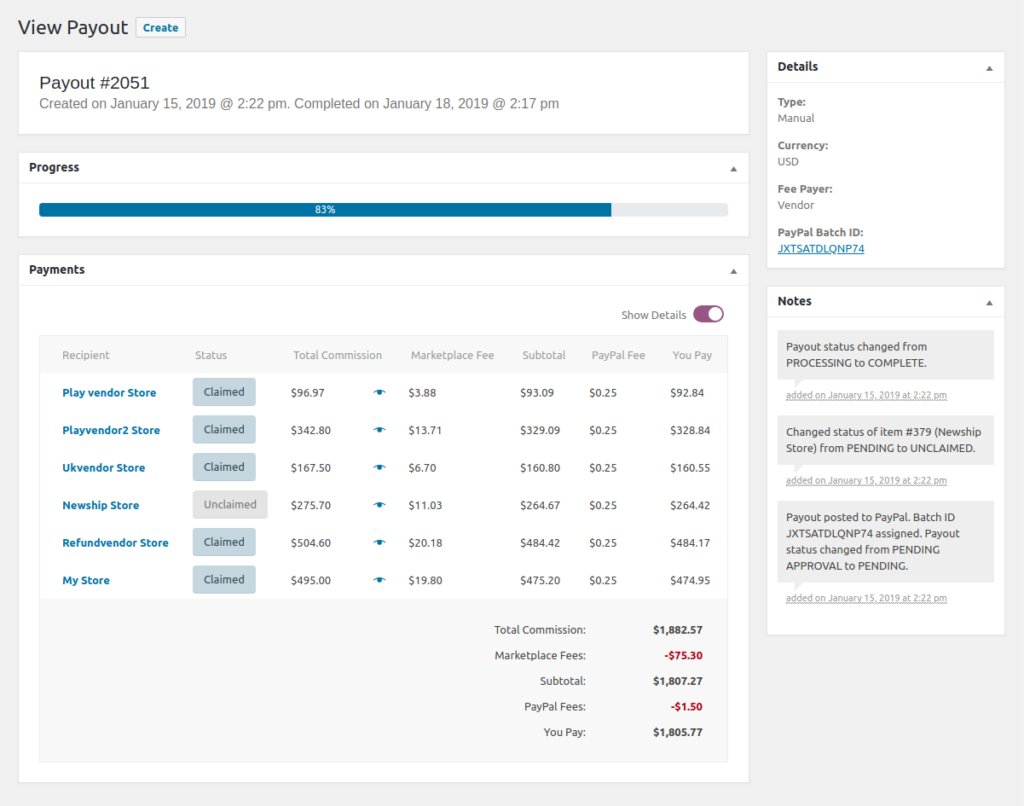 We think these updates will make life much easier for our Payouts users!  As always, we would love your feedback!  We have a public "ideas board" on Trello, where we encourage marketplace owners to let us know what their pain points are, so we can try to solve them!
As always, before any update, take a backup of your system, and test on a staging site!
Click here to purchase a copy of Payouts for WC Vendors.